Racking Periodical Maintenance
The new maintenance service was created to support the client and the final users in the maintenance of our racking. Many times, after installation, the new racking is forgotten and neglected by the warehouse manager, not thinking that the lack of maintenance could decrease its safety and functionality.
To this add the legislative decree 81/08, that considers the structures like industrial racking to be work equipment that must enforce the requirements listed in dpr 547/55 e dlgs. 626/94 art.34. This maintenance must be carried out and be documented in the case of inspection visits carried out by the nominated agencies. In response to the need for companies to have specialized personnel nominated for the periodic controls of their systems, we have intervened by supplying this type of intervention and supporting the companies in carrying out these law-imposed verifications.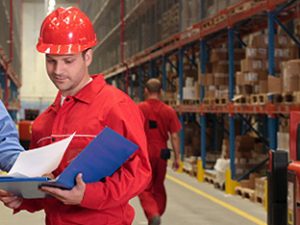 You can complete our contact form for all requests. We will put you in the hands of our best consultants. Their experience and professionalism will allow them to follow you in the resolution of your problems and in the fulfillment of your requirements.